why acupuncture? and why Michele?
Acupuncture was suggested to me as a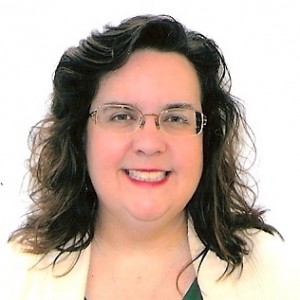 potential way of dealing with my chronic migraines by a good friend about six years ago. I was having chronic disabling pain that kept me from being successful at work because I was losing so much time to sick leave. I was  in pain for days and sometimes weeks at a time. I had been using prescription drugs to relieve the pain but they were only taking away the pain after it occurred. I had been through rounds of food and beverage journaling and had eliminated many favorite foods from my diet in an attempt to find a reason and a cure. I told my friend that I was scared of needles when she showed me a photo of a hypodermic needle with 100 acupuncture needles held to the tip. I had no idea what an acupuncture needle looked like  until then. I knew what a hypodermic needle looked like; and they terrified me. Maybe this would not be so scary after all! The acupuncture needles were about as thick as a cat's whisker. I became enrolled as the first patient for a group of student-acupuncturists from my friend's program at Tai Sophia Institute.
What a wild ride this adventure in acupuncture would become. Over the course of ten treatments with my group of student-practitioners, I experienced relief from my head pain and relief from my depression. I came to understand how my symptoms were teaching me things about my life and howto live it instead of having it live me. While I was still in this ten treatment session I enrolled in Tai Sophia Institute.
I was already looking at options for what I could pursue as a new career. I was exhausted from my career in business development and marketing. Along with a lifetime of caring and tending for others, studying acupuncture and helping people to experience the same deep healing I had would become my focus.
Tai Sophia Institute, now Maryland University of Integrative Health, is one of the oldest acupuncture schools in the United States. Tai (as it will always be in my heart), is a Five Element style acupuncture school, founded by Bob Duggan and Dianne Connelly. The school was born out of a program begun in Kenilworth, England, in which American students studied acupuncture with Dr. J. R. Worsley.
bottomline…
I am you. I have suffered for weeks on end without relief. I have and still do have issues with depression. These are the reasons for my business name, Compassionate Healing. I understand. I reach out with open hands to offer my assistance on your road to living more easily and gently.
That acupuncture knowledge
I have a Master's degree in Acupuncture from Maryland University of Integrative Health which means over 2,500 hours of training including over 500 hours of clinical experience.  I also am required to attend on average 20 hours of continuing education a year.
I am licensed to practice in the State of Maryland.
who is my acupuncturist?
I was born in Baltimore, Maryland. I have one sibling who lives in Florida with his family. I am the youngest of about 44 first cousins on my Dad's side of the family tree. I love to cook and experiment in the kitchen. I enjoy playing board games and often attend local board gaming conventions. Photography is a growing hobby and the pictures on this website I took. I attended Our Lady of Victory School and Archbishop Keough High School. I earned my Bachelor's Degree in Ancient Studies at the University of Maryland Baltimore County and occasionally can still recite a few lines of Ancient Greek.